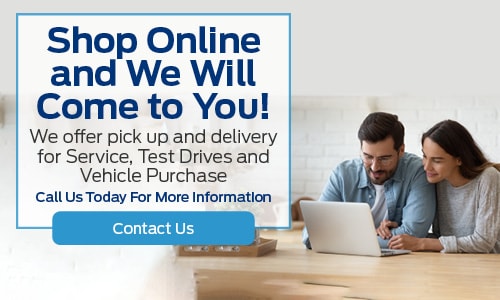 Our commitment to our valued customers during the challenges we are faced with together are simple: Make doing business with Formula Ford SAFE and EASY.
EASY - We are launching our FREE pick up and deliver service (by reservation - please call for details) for customers that need their car serviced. Valued customers can count on Formula Ford for everything from oil changes, state inspections, and winter tire changeovers - all of which can take advantage of our courtesy pick up and drop off program during these trying times.
SAFE - Secondly, you can rest assured that after retrieving your vehicle, we will wipe down and sanitize surfaces we may have come in contact with while servicing your vehicle. Formula Ford technicians wear latex gloves, as do the detail technicians that will sanitize your vehicle.
Our commitment to keep our customers SAFE will be demonstrated on your repair invoice. Customers will see the names of our committed employees that had contact inside your vehicle and a statement of assurance and that steps to sanitize areas we came in contact with was accomplished.
We value your business and are committed to the highest of standards during these trying times. Stay safe and healthy.
Mark Saba, Owner
Formula Ford Inc.